Wearing a face mask and undergoing a temperature check is required to visit our branch.
Fairstone

585 Montreal Road
8:30 AM
-
5:30 PM
9:00 AM
-
7:00 PM
8:30 AM
-
5:30 PM
9:00 AM
-
7:00 PM
9:00 AM
-
5:00 PM
Closed Today
Closed Today
Hours
Store Hours:
Day of the Week
Hours
Monday

8:30 AM

-

5:30 PM

Tuesday

9:00 AM

-

7:00 PM

Wednesday

8:30 AM

-

5:30 PM

Thursday

9:00 AM

-

7:00 PM

Friday

9:00 AM

-

5:00 PM

Saturday
Closed
Sunday
Closed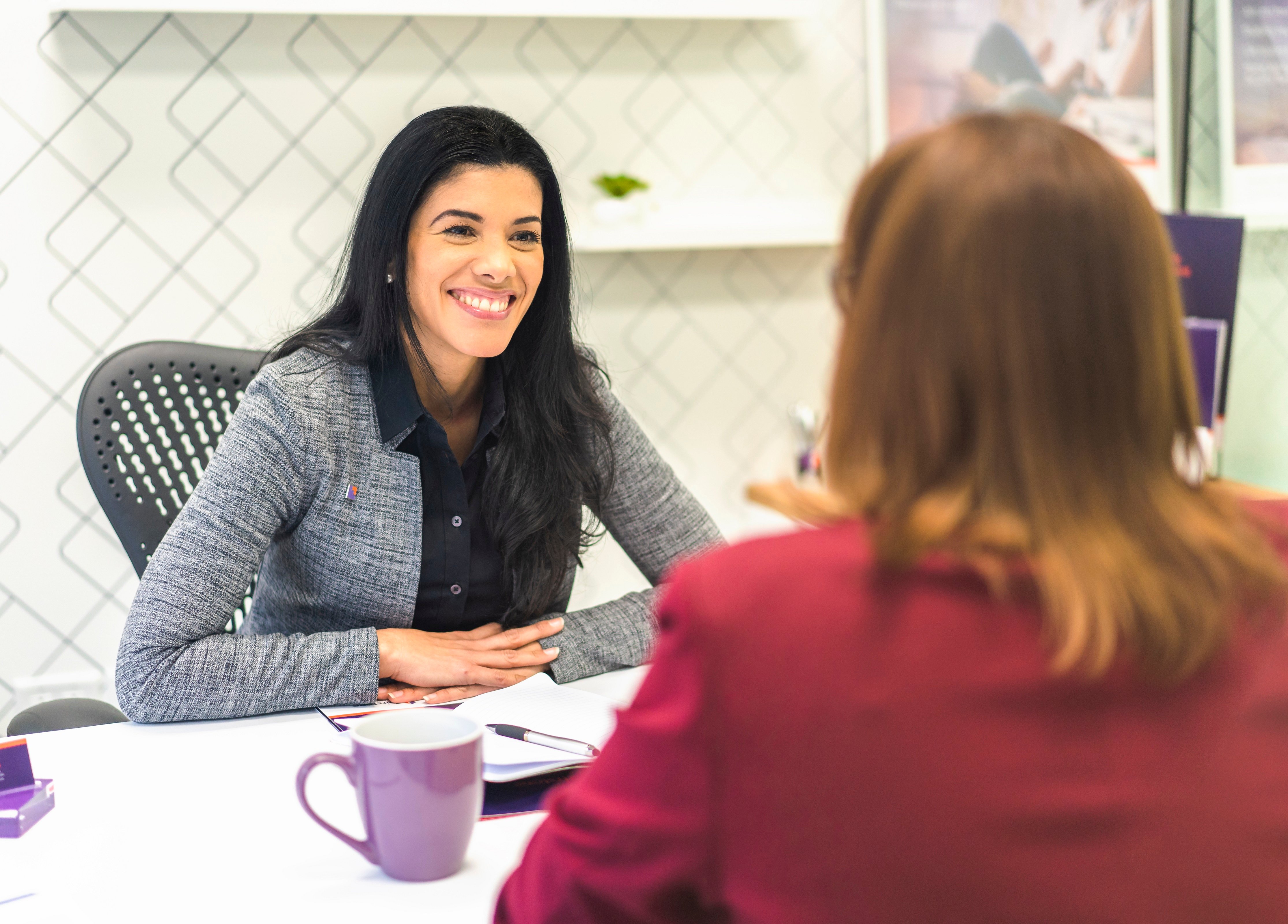 Careers at Fairstone
We're always looking for top talent to fill positions in our 235+ branch locations, corporate office in London, ON and head office in Montreal, QC. Our employees benefit from career-growth opportunities, retirement savings plans, a minimum of 3 weeks' paid vacation and more. Visit our careers page to find out if we're hiring for positions near you, and learn what it's like to work at Fairstone.
Apply for a Fairstone loan in three simple steps
1. Get a loan quote Visit Fairstone.ca to find out how much money you could qualify for and what your payments might be. 2. Receive your personalized loan offer You'll receive a confirmation email, and a Lending Specialist will be in touch over the phone. If you're interested in a secured loan, let your Lending Specialist know so they can update your quote. 3. Receive your money as soon as today Visit your local branch to finalize the loan application with your Lending Specialist, and get your money quickly.
About Fairstone
Fairstone offers responsible borrowing solutions to Canadians in the fair to good credit score range. We offer secured and unsecured personal loans for debt consolidation, unexpected expenses, home repairs and more. We have over 235 branch locations coast to coast and hundreds of Lending Specialists ready to work with you to help find the loan that suits your needs, budget and lifestyle. Through our legacy companies, we've been lending to Canadians for nearly 100 years. Our long history in Canada means we understand the unique borrowing needs of our customers, and the financial challenges they face.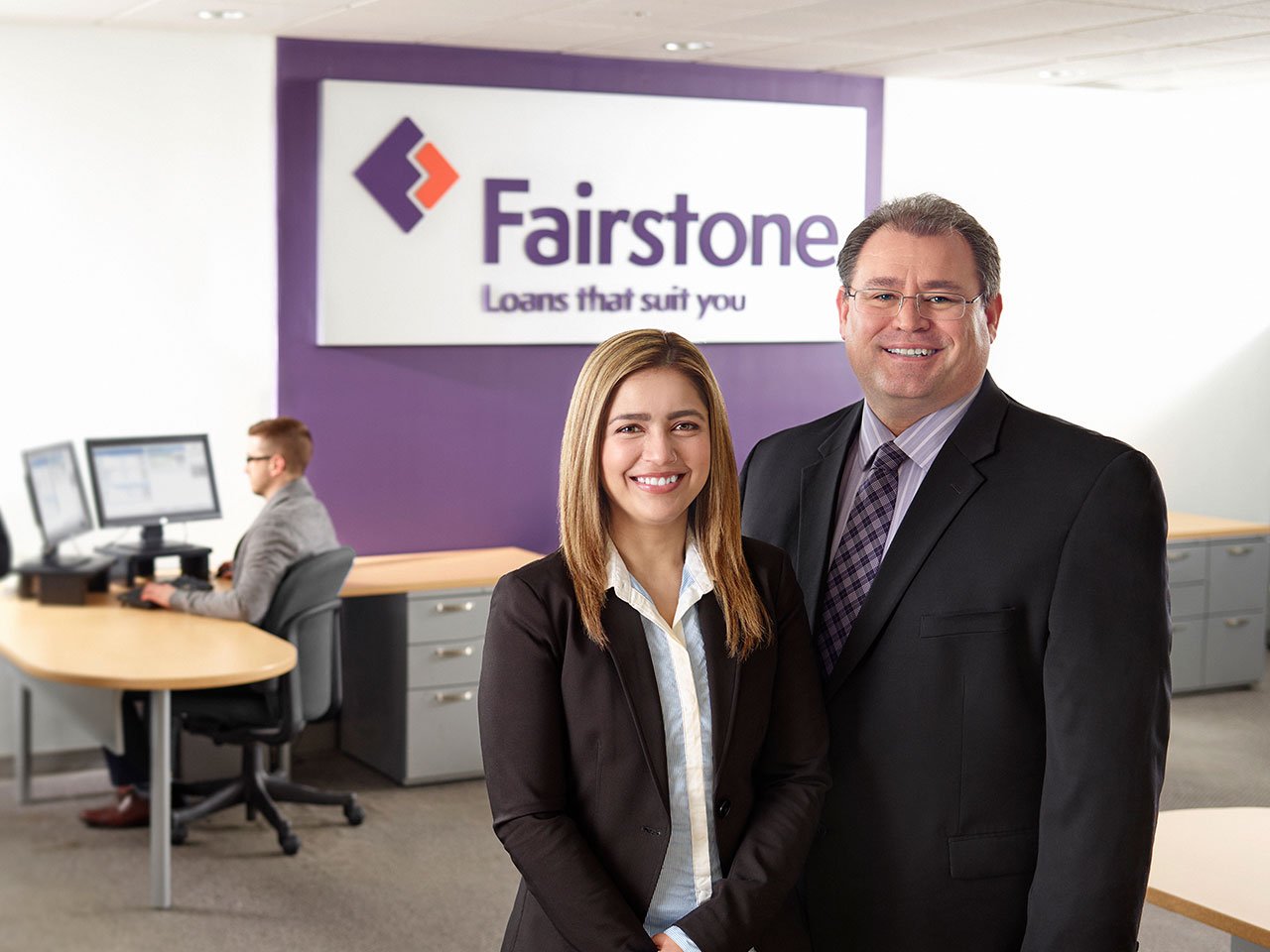 Customer reviews
Fairstone Customer
Being a first time home buyer, it was a little difficult trying to pay for mortgage, house bills, and credit card bills. It seemed like it was an ongoing cycle, that had no timeline of when it will all end. Thank goodness for Fairstone, I was able to get a loan so that I was able to pay off my car and bills.
Fairstone Customer
Some of the most patient and understanding people you'll ever meet who genuinely care about their clients' needs and consistently make a concerted effort to improve a person's financial well-being. Intelligent advice, quality service, highly-recommended.
Fairstone Customer
Thank you for the amazing fast and efficient service! All the staff was friendly. You guys truly helped me with getting me back on track with the bills! Thank you for guiding me through this process. I highly recommend Fairstone Financial.
Fairstone Customer
The staff here was absolutely fantastic. They treated us like they've known us for years. I was amazed to see how they all worked together everything was so seamless and smooth. They really did know what they were doing and they made sure we knew too! When anyone we know needs a little bit of help, they're the first ones we are going to refer them to!